States may force millions of small employers to sponsor pensions, buoying VC-backed digital recordkeepers. But RIAs like Fisher Investments are trying to convince small businesses to set up their own 401(k) plans to meet new mandates.
Brooke's Note: The pendulum is swinging again in the pension world. Coverage of private-sector employees with workplace retirement plans — all defined benefit — was at 85% in 1975 but had fallen to 33% by 2005. The reasons are complex. One factor was the rise of 401(k) plans invented in 1978 but then slowly implemented in the 1980s. These defined contribution plans appealed to employers but — bottom line — left many employees retiring with small pensions or none at all. With government left to pick up the pieces for low-balance retirees, it's no surprise that they are passing new rules to up coverage. Vestwell and Ascensus are angling in as first movers. But RIAs may get a windfall if Ken Fisher is right. The one clear way to dodge the state plan mandate is to set up a 401(k) plan. The 401(k) business has grown up and now plays to the strengths of many RIAs. See: Capitalizing on 'unintended consequences' of DOL changes, Ken Fisher pounces on a fat-margin 401(k) opportunity 
When Ascensus stepped away, Vestwell jumped at the opportunity to recordkeep for a lousy $69 million of assets held by tens of thousands of investors in Oregon.
The pop echoed like a boom because of the winner-take-all nature of emerging state-sponsored retirement plans. 
RIAs are also angling for a cut at these seed programs of "forced function" assets, but from a different angle–proposing alternative 401(k) plans. 
One thing is clear, state-sponsored retirement plans are expected to swell unstintingly to billions, maybe trillions, of dollars over time as state governments — and possibly the Feds–begin to put the squeeze on employers to facilitate employee saving through a form of IRA.
Vestwell stepped in and grabbed the state's $69 million IRA plan after Ascensus dropped out over cost issues. 
Although the amount is minuscule by pension plan standards–about $6 trillion in U.S. 401(k) assets and $29 trillion in total retirement assets–the account is considered a key foothold in the burgeoning state-sponsored plan market. 
Oregon's plan was the first on the market three years ago; nine other states have joined including California, which launched CalSavers as a pilot program in Nov. 2018. 
CalSavers took its first contributions on Jan. 3, 2019, and became available to all eligible employers in July a year ago. Illinois launched its plan in 2019 and other state plans in Maryland and Connecticut are also in the works.  
In that sense, it's apparent why Vestwell went to the trouble. See: Four years into startup, Vestwell makes its big move — nixing FIS's recordkeeping for the 401(k) super-bot it built with Goldman Sachs' VC money
Fisher moves in
The opportunity was also apparent to Fisher Investments in Camas, Wash. The RIA is angling for a piece of the same pie by pushing companies to set up a 401(k) rather than deal with the red-tape of a state-mandated IRA program.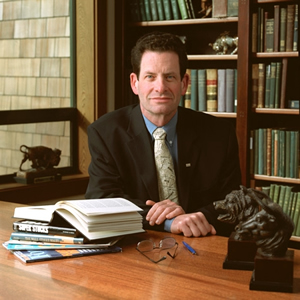 The $123 billion AUM RIA posted a lengthy blog post, Oct. 14, to outline the hurdles Illinois companies face to set up a plan under the new Illinois "Secure Choice Program."
"Illinois Secure Choice creates a significant administrative burden for the employer," the Fisher blog post notes. 
But what the post doesn't say is that many of the "burdens" it cites could actually be handled by a fin/tech competitor. 
Still, key differences exist between a state-sponsored plan and a company 401(k).
For example, in 2020, the IRA contribution limit is $6,000. The 401(k) contribution limit is more than nine times higher at $57,000 a year. Another downside–these state-mandated programs are scrutinized heavily by state regulators
Overseeing these state plans isn't for the faint of heart, Yeaw says. "The states are very demanding."
The real opportunity for RIAs to court smaller employers in these states are caveats that allow companies to opt out of a state plan, if they set up their own retirement plans. 
That means RIAs could persuade these employers to set up a 401(k) plan rather than choosing the state option, Yeaw says.
"In all of these states, an employer can avoid the mandate by establishing their own qualified retirement plan such as a 401K, SEP-IRA, SIMPLE IRA," Yeaw says.
Going solo
Persuading companies to set up 401(k) plans is a smart move if employers are required to set up a retirement plan, says Scott Smith, an analyst at Cerulli Associates.
"The IRA is a nice idea, but limited impact likely. It makes saving easier, but doesn't magically increase my pay to afford to save or incentivize with a match."
He says the 401(k) solution would be easier for firms. 
"I'm always an advocate of improving and simplifying best current plan architecture – 401(k) likely – rather than create a more complex web of niche offers."
Schumm sees a problem in the way states require employee participation but let's employees choose.  "The employees aren't mandated to participate," he explains.
Schumm also maintains fees will continue to be a hard issue with the states. He declined to reveal the fees he's charging Oregon or other states. 
"We'll be able to have a healthy margin out of it. It comes down to the way we operate our business." 
​Schumm says his firm's modern platform makes it a breeze to deal with complex payroll from thousands of companies.
"The states need to be able to break even on their side. We're able to put together a model that makes a lot of sense."
Federal intervention
Most states have stiff penalties if companies fail to comply with their laws. In Illinois, employers can be fined up to $750 per individual employee. In Oregon, companies can be penalized up to $5,000 per year.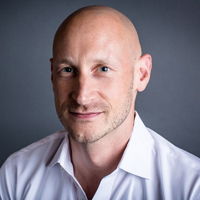 Jason Roberts, an attorney and CEO of Pension Resource Institute, says state-run plans could face steep competition from reforms contained in the federal SECURE Act, short for Setting Every Community Up for Retirement Enhancement Act. 
The measure, passed in 2019, allows unrelated small employers to join together to establish a shared 401(k) plan known as a Multiple Employer Plan (MEP). 
The law also shields employers who join a MEP from liability for potential misconduct perpetrated by other employers in the shared plan. 
The federal program is not mandatory, but Roberts says it gives employers the opportunity to purchase their own 401(k) plan to avoid a state-run program. This program goes into in 2021.
"The question is – would you rather run your own plan or have the state of Illinois run your retirement plan for you? I'd opt for a 401(k) plan with the higher contribution limits and more flexibility from the design perspective," he says.
Marketing to opportunity
It's estimated that about 40 million American workers have no retirement plan. Only 49% of employers with less than 50 staffers offer one, according to Boston-based Cerulli Associates. In contrast, 69% of companies with less than 100 employees have a retirement plan.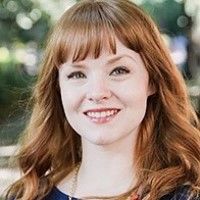 Oregon's and other state plans promise to pool tens of thousands of employers into one system — perfect for a recordkeeper looking for a green pasture where Fidelity Investments and other giants have yet to graze opportunities to a stubble.
What's more, employer participation is mandatory.
For example, California's plan, CalSavers, gives employers without plans 30 days to notify the state plan when a new employee is hired. The employee has 30 days to opt out, or is automatically enrolled.
If an employee participates, they may contribute as little as 1% of gross pay. The default rate is 5% and auto-escalates annually by 1 percentage point up to 8%.
"Many financial institutions and advisors are actively marketing to this opportunity, especially in California, as this is the greatest forcing function in employee benefits since ACA/Obamacare," said consultant Aidan Yeaw, who has worked at a number of 401(k) firms including Fidelity Investments and 401Go.
Plus, a Biden administration may reverse the Trump administration's opposition to support in short order.
"You'll see more of a federal endorsement for these plans. Maybe half of the states might try to do something similar in the next few years," Yeaw says.
Taking Oregon
The battle to take advantage of this fertile new wellspring is pitting a new generation of "digital" pension recordkeepers against each.
It's as simple as having disruptive software that easily allows thousands of companies to deduct payroll simply and cheaply, says Vestwell founder and CEO Aaron Schumm. See: Aaron Schumm is in the catbird seat after the biggest cat in the Wall Street jungle, Goldman Sachs, validates Vestwell by taking a big bite of a new $30 million funding round
"From our perspective, we can run it at a fraction of the cost of others. We can connect the payroll and price it in a manner that makes sense and run a profitable business and not worry about it being a loss leader."
At a November meeting, the Oregon Retirement Savings Board voted to terminate negotiations with Ascensus.
The timeline is still being worked out, but Bank of New York Mellon and Vestwell will likely take over in the middle of 2021 says Kassandra Krifka, engagement director for Oregon Treasury Savings Network.
Ascensus and Oregon spent nine months trying to hash out a new contract and were unable to do so, she says. Ascensus had been the provider since the state launched the program in 2017.
The nine-month negotiation centered around pricing. Krifka confirms a provision in the contract that allowed Ascensus to negotiate the revenue and expense terms of the contract.
"This provision was triggered in early 2020. After nine months of negotiation, the Board and Ascensus could not agree on new contract terms. Because the parties reached an impasse, the next step was a negotiated termination," she says in an email. 
In the fight
In 2017, Oregon was the first state to launch an automatic-enrollment IRA program dubbed the auto-IRA for private-sector workers.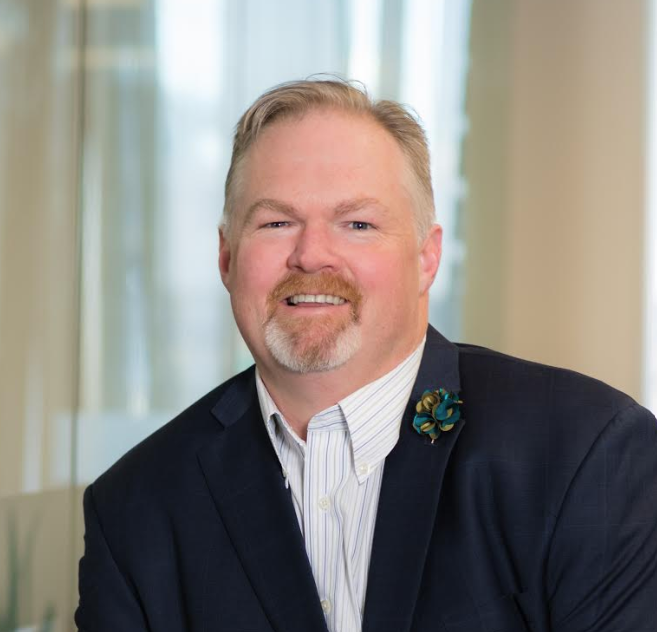 Three years later, the program has 70,000 participants and $69 million in assets. Oregon, the longest-run plan has an average balance of just $928.26 as of Dec. 1, 2020. Boston-based Cerulli Associates doesn't follow these plans yet. 
Ascensus, which has nearly 27,000 defined contribution plans and administers more than 1.5 million IRAs, will be heard from again in the state-mandated plan industry. 
"Ascensus… looks forward to continuing to serve state plan clients, supporting the growth of their plans and remaining an industry leader as the state-facilitated retirement plan market continues to grow and mature," the company said in a statement. 
The company adds: "Our commitment to serving the needs of the more than 12 million people who are building future security on our platforms—including the hundreds of thousands of savers in the state-facilitated retirement plans we service—remains strong."
Ascensus is the custodian for part of Vanguard's retirement program.
Genstar and Aquiline bought Ascensus in late 2015 and sold a 25% stake last year led by Atlas Merchant Capital LLC. A source suggested the deal had provided Vestwell with $375 million. See: After $2-billion asking price for Ascensus gets no bites, Genstar and Aquiline opt to sell 25% stake to juice roll-up kitty 
Meanwhile, Vestwell has raised $42.5 million through 11 investors, including BNY Mellon.