Qualcomm Inc
Qualcomm Inc
QCOM
$3.34
2.32%

4%
IBD Stock Analysis
Stock formed four-weeks-tight pattern, extending from three-weeks-tight
Buy point is 153.43; shares hovered in the 145 to 148 range on Monday
Relative Strength Rating at 91 out of a possible 99; Composite Rating is 98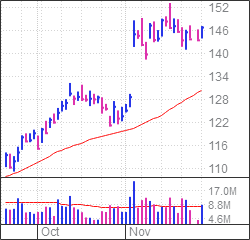 Industry Group Ranking

Emerging Pattern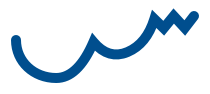 Three Weeks Tight
* Not real-time data. All data shown was captured at
1:22PM EST on
11/30/2020.
Qualcomm (QCOM) is the IBD Stock Of The Day as the wireless chipmaker forms a bullish chart pattern. Also Monday, investment bank Morgan Stanley identified Qualcomm stock as a top play on the 5G wireless upgrade trend.



X




On the stock market today, Qualcomm stock rose 2.3% to 147.17. It held strong on a down day for many tech stocks.
Qualcomm stock has formed a four-weeks-tight pattern with a buy point of 153.43, according to IBD MarketSmith charts. The pattern is an extension of the more common three-weeks-tight stock chart.
Investors could take a position in Qualcomm stock when it breaks above its short downward-sloping trend line or gets above the bulk of the four-weeks-tight pattern.
Qualcomm Stock Best-Positioned U.S. 5G Chip Stock
Morgan Stanley named Qualcomm as one of 10 stocks best positioned to benefit from 5G infrastructure investment and smartphone demand. Others include Apple (AAPL) and Taiwan Semiconductor Manufacturing (TSM). Apple iPhones use Qualcomm chips, which are manufactured by Taiwan Semi.
Morgan Stanley rates Qualcomm stock as overweight with a price target of 159.
Qualcomm is best positioned among U.S. semiconductor stocks to profit from the 5G upgrade cycle, Morgan Stanley analysts said in a report to clients. It is benefiting from higher content in 5G smartphones and overall strong demand for next-generation handsets, analysts said.
Qualcomm is on the IBD Big Cap 20 watchlist.
Snapdragon Tech Summit Starts Tuesday
San Diego-based Qualcomm plans to tout its 5G semiconductor capabilities on Tuesday and Wednesday during its annual Snapdragon Tech Summit. The event is virtual this year and will be livestreamed to participants.
On Oct. 9, Qualcomm stock broke out of a flat base at a buy point of 124.03, according to IBD MarketSmith charts. It notched a record high of 153.33 on Nov. 18, two weeks after it delivered a beat-and-raise quarterly earnings report.
Qualcomm stock has an IBD Composite Rating of 98 out of a best-possible 99, according to the IBD Stock Checkup tool. The Composite Rating — an easy way to identify top growth stocks — is a blend of key fundamental and technical metrics to help investors gauge a stock's strengths.
Qualcomm ranks sixth among 31 semiconductor stocks in IBD's fabless chipmaker group. That group ranks No. 29 out of 197 industry groups that IBD tracks.
Qualcomm stock has an IBD Relative Strength Rating of 91. That means it has outperformed 91% of stocks over the past 12 months. Choosing highly rated stocks from leading industry groups in a confirmed stock market uptrend generally increases your chances of making profits in growth stocks.
Chipmakers AMD, Qorvo Break Out
Other semiconductor stocks selected recently as the IBD Stock Of The Day include Advanced Micro Devices (AMD) and Qorvo (QRVO).
AMD stock on Monday broke out of a double-bottom base at a buy point of 88.82, according to IBD MarketSmith charts.
Qorvo stock on Monday popped above a 154.53 buy point from four-weeks-tight pattern.
Follow Patrick Seitz on Twitter at @IBD_PSeitz for more stories on consumer technology, software and semiconductor stocks.
YOU MAY ALSO LIKE:
5G Stocks To Buy And Watch: Apple, Wireless Firms, Chip Makers, Infrastructure Plays
Is Apple Stock A Buy Right Now? Here's What Its Stock Chart Shows
Semiconductor Stocks To Buy And Watch After Third-Quarter Earnings
Is Qualcomm Stock A Buy Right Now? Here's What Earnings, QCOM Chart Say
Find Winning Stocks With MarketSmith Pattern Recognition & Custom Screens