Remember when our financial markets seemed unstoppable, even downright bulletproof? I sure do. Even though history has shown us that markets are about pendulums and that what goes up must come down, there was still this sense that maybe, just maybe, the bull market could be a permanent fixture.
As they say, dare to dream.
These days, the story has changed, and uncertainty about what to do next is a very real dilemma since many investments are less robust than they were a handful of months ago. If you have a 401(k) maybe you are thinking that it's time to cut and run and get out of the market while you still have a small chance of "saving" what's left of your account. That is understandable, but check this out: completely bailing is probably be the absolute worst thing most of us can do, according to Kelly O'Donnell, Executive Vice President and Head of Workplace at Edelman Financial Engines (Edelman heretofore), which serves over 10 million plan participants to the tune of $188 billion in assets under management.
Part of Edelman's mission is to bring quality financial advice to investors who traditionally lack access to it because other firms come with underlying barriers to entry like high minimum account balance requirements. So, if you are thinking about announcing your departure from the market, you might want to sit tight. According to research by Edelman, in the investing period from 2005-2019, an investor in S&P stocks for the 3,774 days the stock market was open saw an average return of 7%, versus investors who bailed and missed out on the 17 best trading days during that same period.
O'Donnell agreed to share some tips and advice for anyone feeling skittish about the present state of their investments. Edited excerpts are below.
Grace Williams: What are your clients telling you right now?
Kelly O'Donnell: Every day last month, call volume to our advisors spiked four or five times higher than the usual pattern, and they spiked up to eight times higher on the days with the most substantial market swings. Half of the retirement plan participants reaching out to us wanted to react to the market volatility. Fear can get the best of us during periods of market volatility.
Williams: This reaction is understandable. What do you tell them?
O'Donnell: With the uncertainty, emotions are a significant driver behind decision making for 401(k) investors. This might sound simple, but we try to tell them that before they make any changes, it is important to step back and consider personal needs rather than emotional reactions. We also advise investors to consider their time horizon and the resources available to them.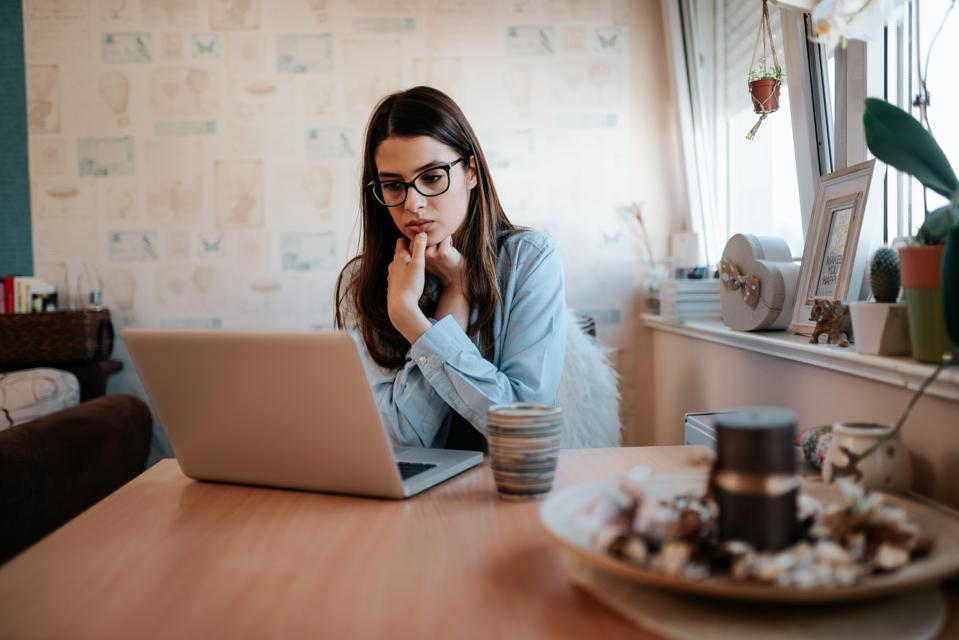 Williams: I know that my 401(k) balance right now would probably make me cry. What can you tell me about how to manage that?
O'Donnell: If you are a long-term investor, following the daily headlines and market predictions can wreak havoc on you. We have noted that some normalcy is returning to markets, but you need to brace yourself for that quarterly statement that is arriving soon.  Focusing on your account balance can not only cause you anxiety; it can impact your bottom line, too.
Williams: What do you suggest for the investor looking to make changes ASAP?
O'Donnell: It should be your circumstances, not the market, driving the changes you might make to your portfolio. Hang in if you can. It's natural to want to make changes when you look at your tumbling account statements and the volatile market. But the key here is to try to resist the urge to be concerned about daily market fluctuations. If you miss even a handful of days invested in the market, that could significantly reduce your future gains.
Williams: We've covered what not to do, so what proactive steps can investors take regarding their accounts?
O'Donnell: Whether you have a 401(k), an IRA, or a brokerage account, it's essential to make sure that all your household savings are appropriately diversified and that you are taking what we call a "total portfolio view" of your accounts.  This means that your investment allocation across your workplace retirement accounts, IRA and brokerage accounts should be working together like the pieces of a puzzle to better help you reach your goals. Ensuring a total portfolio view helps you avoid being overly exposed to any single investment-style category and provides that you are diversifying across your total portfolio.
Williams: Can you share a few specifics on that?
O'Donnell: Sure. Modifying your asset allocation when your risk tolerance and the markets change may be appropriate. Still, most investors should resist the urge to move entirely out of equities, which typically trade in the stock markets. Making a significant change to your equity allocation requires you to get two decisions right: when to get out and when to get back in. These are choices that even the most sophisticated investors would be challenged to get right in the current environment.
Williams: What about retirement plan contributions? 
O'Donnell: If you stop the contributions, you could be walking away from free money. In addition to salary and other benefits, most companies encourage 401k savings by matching your contributions. Sometimes up to 100% and to a certain amount. In this example, if you contribute $500, your account instantly grows to $1000. This will compound over time as well, and no other investment will provide that return.
Williams: If someone doesn't have a full-time money person, where can they seek advice?
O'Donnell: Most employers offer free or lower-priced advice from a third-party financial advisor which may include online resources and financial education. My advice is to make sure you are getting advice from an independent source such as a fiduciary that keeps your best interest in mind. For those without complex financial situations and early in their career, consider the retirement plan's target-date fund. This investment vehicle can align with your expected retirement year and provide a diversified portfolio. Also, a managed account program offered by your employer can give you a more personalized approach to reaching your retirement goals.
Williams: Thank you for your time.