A Somerset County physician is accused of not depositing an employee's IRA contributions over several years while she worked for him.
Dr. Philip Basala, an obstetrician-gynecologist, was arraigned before District Judge Ken Johnson of Somerset with four third-degree felonies offenses. They are theft by unlawful taking, theft by deception, receiving stolen property and theft by failure to make requisite disposition of funds.
The 64-year-old doctor specializes in gynecology, urology, obstetrics and gynecology, and gynecologic oncology in his medical practice, according to his website. He has been a practicing medical physician for approximately 35 years and is affiliated with Conemaugh Memorial Medical Center in Johnstown and UPMC Somerset Hospital.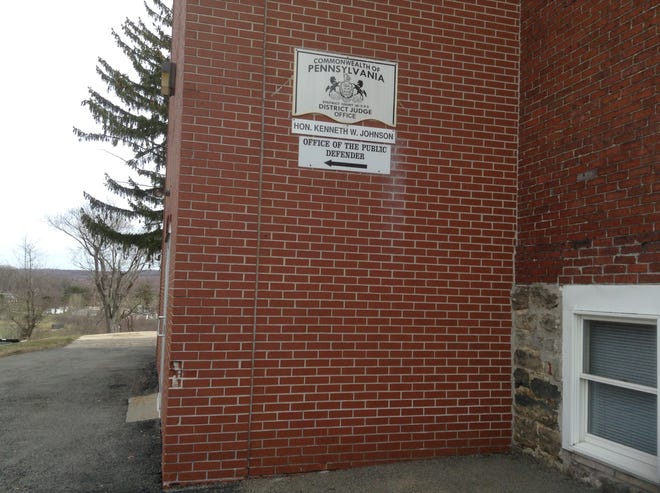 "This is a matter of bookkeeping errors by a person who no longer is with Dr. Basala's office," his attorney, John Hauser, said about the case.
"He is working to remedy the errors. He is confident he will have it sorted out without a conviction."
The alleged victim's attorney, Matthew Zatko of Somerset, did not want to comment on the case.
Basala withheld $7,272 from the woman's paycheck intended for deposit to her Simple IRA and the employer contributions agreed upon, trooper Sondra Haberl wrote in a probable-cause affidavit.
More:Defendant charged with obtaining drugs at a hearing in another case
More:Windber Man charged with tattooing youngster without adult permission
More:Sisters in their 20s face drug delivery resulting in death charge at trial
On Dec. 16, Zatko told state police that the woman was working for the defendant for many years and discovered from her American Funds I statement that her "salary deferral purchase" was not being deposited, along with the "employer contribution" to her IRA account. The woman verified that the Simple IRA deductions were being made from her pay statements, according to the affidavit.
On Jan. 14, the woman told Haberl that she spoke to the office financial manager and her husband spoke to Basala about the problems, and was told there would be an investigation.
On Feb. 17, the former financial manager for Basal's medical practice said that she could make payments to the IRA account via autopay or check and that she told Basala anytime payments were made. She told police that Basala was aware of the IRA payment "struggle that the doctor's office faced."
The financial manager exchanged emails with Basala and his lawyer, Michelle Tokarsky, on May 21, 2019, May 22, 2019, and Aug. 9 to express the problem, according to the affidavit.
Charges were filed May 6. He was arraigned on the charges the same day and placed on an unsecured $50,000 bond. His next court date is a preliminary hearing at 1:15 p.m. May 25 before Johnson.
Basala's office is at 517 Georgian Place in Somerset County. He graduated from the Kansas City University of Medicine & Bioscience College of Osteopathic Medicine in 1986.
"Dr. Basala did no wrongdoing," Hauser said.